Menu
Garden Salad
Fresh Salad
Steamed Fish
Escovitched Fish
Barbequed Chicken
Curried Chicken
Stew Beef
Roast Beef
Ackee and Saltfish
Freshly blended juices
and more ...
Freshly prepared meals!
At Island Breeze Villa we believe that you should enjoy the food you eat. That is why we go the extra mile to provide you with freshly prepared meals that are delicious and equally nutritious. Choose your meals from our suggested menu or tell the chef your cravings.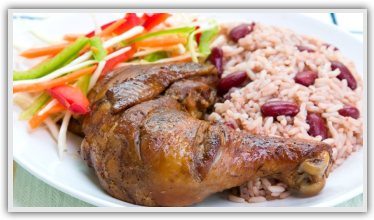 Nice and tasty!
Made from Fresh ingredients!
Prepared by experienced cook!
Choose from a wide variety of dishes!
Nutritious and Healthy!
Served Hot!